Hard to believe that responsible Irish parents and Irish mental health professionals could act this way, but this article transcribed below, in last Sunday's Irish edition of THE SUNDAY TIMES (12.08.07) omits all references to the adverse health-effects from children's (even when of the advanced age of four!) exposure to cellphones radiative emissions.
Best, Imelda, Cork
THE SUNDAY TIMES, IRISH EDITION, 12.08.2007, "NEWS" PAGE 11
MOBILES FOR FOUR-YEAR-OLDS UNDER ATTACK
[by] Gabrielle Monaghan
A mobile phone designed for children as young as four goes on sale in Ireland this week, and has sparked concern among parents' groups and mental health experts. The Firefly has five keys instead of a keypad. Children can dial only 20 numbers programmed into the phones by their parents and is protected by a pin code. The phone can be set up to block calls from numbers it doesn't recognise and the toy-like handset has special "Mum" and "Dad" speed-dial keys and a button for emergency services. The phone, which costs 100 [euros], will be sold at a number of specialist outlets including Smyths, the country's biggest toy store. The plans to introduce phones aimed specifically at parents of four-to 12-year-olds, however, has caused controversy. Experts said concern about child safety in the wake of four-year-old Madeleine McCann's disappearance is overdone and that children should not be left alone without adult supervision in the first place. "It's not a terribly good idea," said Patricia Casey, professor of psychiatry at University College Dublin and consultant psychiatrist at the Mater hospital. "It could be an overreaction to children disappearing. I don't think we should be bringing up children to believe the world is terrible because, for most children, it isn't. And any danger that exists rests with people they know, not strangers lurking in the dark." The Firefly has been brought to Ireland from the US by Kevin Crean, a former sales director for Meteor, and Frances, his wife. They set up Your Mobile in April to distribute the product throughout the island. The Creans began searching for a way to keep in touch with their children without giving them access to a regular mobile phone after their daughter Zoee became ill at summer camp. When the six-year-old complained of a sore neck, a rash "panic set in", she said. Frances collected the child and rushed her to hospital, fearing she might have meningitis. She said her daughter would have been brought to hospital earlier if the child had been able to describe her symptoms directly to her, instead of the camp supervisor. The Creans' search led them to America where her husband came across the Firefly. "Child safety is at the forefront of a lot of parents' minds and we all want to know what we can do to help children feel confident and safe when they are out and about," Frances said. "My children go to school and have activities after school so there are times when they need to contact me, my husband or the childminder." But Casey believes the product will give parents a "false sense of security" and that it is preferable to teach children how to take care of themselves, instead of relying on technology. Aine Lynch, chief executive of the National parents Council-Primary, said the Firefly would be more appropriate for children aged 11 or 12, many of whom already have mobile phones. She said it would prevent them from accessing the internet, ringing up massive phone bills or calling and texting people unknown to their parents. "There is a massive difference between giving a phone to a four-year-old and one to a 12-year-old," Lynch said. "Targeting a phone at a four-year-old is concerning. It gives rise to questions as to where parental responsibility is going. "Why would kids need to be contacted by mobile phone? Why are they not in the care of their parents, teachers or activity supervisors? Why wouldn't they be encouraged to ask the adult in charge of them about something? "Ten or 20 years ago, all children used to be looked after by the community and the children knew those adults. Now we have a situation where parents are commuting long distances, they don't even know their neighbours and that makes supervision a much bigger issue. "I would be concerned about placing the responsibility about safety on young children. "What happens if a child rings the parent, doesn't get an answer then gets distressed?"
Click: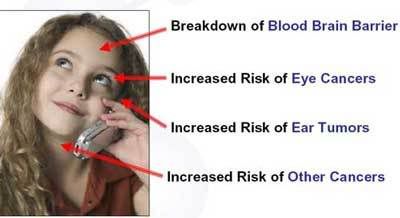 Children and mobile phones
http://omega.twoday.net/stories/1063256/